Review Film Thor: Love & Thunder, Kembalinya Natalie Portman Sebagai Jane Foster
08 Jul 2022
COURTESY: instagram.com/thorofficial
(SPOILER ALERT)
Marvel fans, Assemble! Setelah film Dr. Strange in the Multiverse of Madness sukses mengguncang phase 4 Marvel Universe, jeda 2 bulan, Marvel hadir lagi dengan film baru yang sudah tayang di Indonesia sejak 6 Juli 2022, yaitu Thor: LOVE & THUNDER.
Diceritakan Thor yang sudah 'hiatus' dari dunia per-superhero-an, namun harus terganggu akibat munculnya Gorr the God Butcher yang diperankan oleh Christian Bale. Gorr adalah seorang alien yang hidup di planet tak bernama, dan diceritakan di dalam komik bahwa Ia memiliki hidup yang sangat pahit. Seluruh keluarganya, mulai dari istri, anak, ibu dan ayahnya tewas mengenaskan.
Di film Thor: LOVE AND THUNDER ini pun, Ia juga memiliki kisah yang serupa. Ia harus merelakan putri kesayangannya tewas di tangannya akibat kelaparan dan kehausan di tengah gurun sahara. Di film ini nantinya Gorr adalah sosok villain yang akan dihadapi oleh Thor, karena Gorr berniat untuk membunuh seluruh dewa yang ada di alam semesta, dikarenakan Ia sudah mendapat power dari Necrosword, yaitu sebuah pedang yang ternyata mendengar jerit kesakitannya semasa sengsara dan pedang tersebut memilih Gorr untuk membuatnya powerful.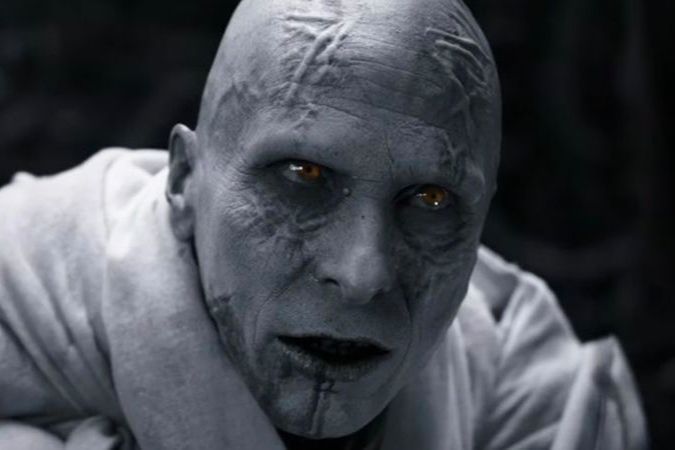 COURTESY: instagram.com/marvelofficial
Selain Gorr, banyak surprise lainnya yang menanti di film ini. Seperti turut munculnya cast dari Guardians of the Galaxy, lalu kembalinya Taika Waititi sebagai sutradara yang sebelumnya juga ikut menyutradarai Thor: Ragnarok, dan jangan lupa juga bahwa Natalie Portman membuat gebrakan di dalam film ini.
COURTESY: google.com
Yup! She's Lady Thor! Diceritakan bahwa Jane Foster menderita kanker dan ini membuatnya mencari segala cara untuk mengobati dirinya. Lalu, Ia mendapati sebuah buku yang menuliskan bahwa Mjolnir, palu yang dibawa Thor, dapat memberikan 'great health'. Lalu Jane mendatangi tempat di mana palu tersebut tersimpan, dan palu tersebut ternyata mampu memberikannya kekuatan. (buat tahu gimana palu tersebut mau memberi Jane kekuatan, tonton film-nya aja ya!)
Selain ceritanya yang menarik, kehadiran Taika Waititi memang memberikan suasana baru terhadap film Thor. Dari Ragnarok hingga Love & Thunder, atmosfir jenaka memenuhi jalan cerita film ini. Selain itu, deretan lagu-lagu menarik juga menjadi soundtrack dari film, mulai dari Guns N' Roses, Enya, Ciara hingga ABBA. Kalau #BeautyHaulSquad juga kepo dengan jalan cerita cinta antara Thor & Jane Foster, di film ini pun juga cukup kental akan romansa antara mereka berdua.
Jadi, kalian minat tidak untuk nonton film Thor: Love & Thunder? Buruan datengin bioskop terdekatmu sekarang juga!